Classical Opera unveils 'The Mozartists' under the continued leadership of founder and conductor Ian Page.
Classical Opera – known for its highly acclaimed performances of the music of Mozart and his contemporaries under the artistic leadership of Ian Page – today announced the launch of The Mozartists to develop its ever-expanding concert work. The launch is timed to coincide with the company's 20th birthday and the start of its 20th anniversary season in September 2017. Anticipating that landmark season, May 2017 sees the release on Signum Classics of The Mozartists' first recording: a recital with Sophie Bevan featuring concert arias by Mozart, Haydn and Beethoven.
The company will continue to present performances and recordings of complete operas by Mozart and his contemporaries under the name of Classical Opera, but the creation of The Mozartists will enhance its ability to present orchestral and non-operatic vocal works. This new name will better enable the company to fulfil the full range of its goals and ambitions, in particular MOZART 250, its epic 27-year chronological journey following the trajectory of Mozart's life, works and influences.
Ian Page, the company's founder, conductor and artistic director, commented:
"When I founded Classical Opera our emphasis was primarily on staged productions of lesser-known Mozart operas, but we have gradually evolved and expanded towards a programme where staged opera now constitutes only a small part of our output. As our international profile develops, and particularly with the advent of MOZART 250, in which we plan to present all of Mozart's important works and not just his operas, it has become increasingly clear to us that we are not exclusively an opera company any longer.
"In choosing a new name under which to present the increasingly important non-operatic strand of our work it was important that we find something which is not solely a name for our orchestra, which has developed into an outstanding ensemble that now undoubtedly merits a stronger profile, but which also incorporates the wonderful roster of singers with whom we are lucky enough to work.
"Singers and singing will remain central to our mission and an integral part of our identity, but with our ever-expanding concert work the new name gives us greater freedom and flexibility to incorporate symphonies, concertos, cantatas and oratorios into our programming.
"As the name makes clear, Mozart remains at the centre of our work, and MOZART 250 will, for the next quarter of a century, be the cornerstone of our exploration and contextualisation of Mozart's output, but outside MOZART 250 our programming will also incorporate other works by Mozart and music by composers such as Handel and Beethoven whose careers overlapped only briefly with Mozart's lifetime. In time we may even delve into later repertoire, but always with some rationale and connection to Mozart."
MOZART 250 continues in 2017 with a fascinating musical overview of 1767, in which Mozart began to write opera for the first time, aged eleven. '1767 – a retrospective' features works by J. C. Bach, Gluck, Haydn, Abel, Arne and Gassmann, as well as Mozart, performed by three of the UK's most exciting emerging artists – soprano Gemma Summerfield, tenor Stuart Jackson and bass-baritone Ashley Riches – at Wigmore Hall on 17 January.
Other highlights in 2017 include new productions of Mozart's first two stage works: The First Commandment (Die Schuldigkeit des ersten gebots, 21 & 22 March 2017) and Apollo et Hyacinthus (12 & 13 June 2017), both directed by Thomas Guthrie at St John's Smith Square.
Details of the 2017/18 20th anniversary season will be announced soon.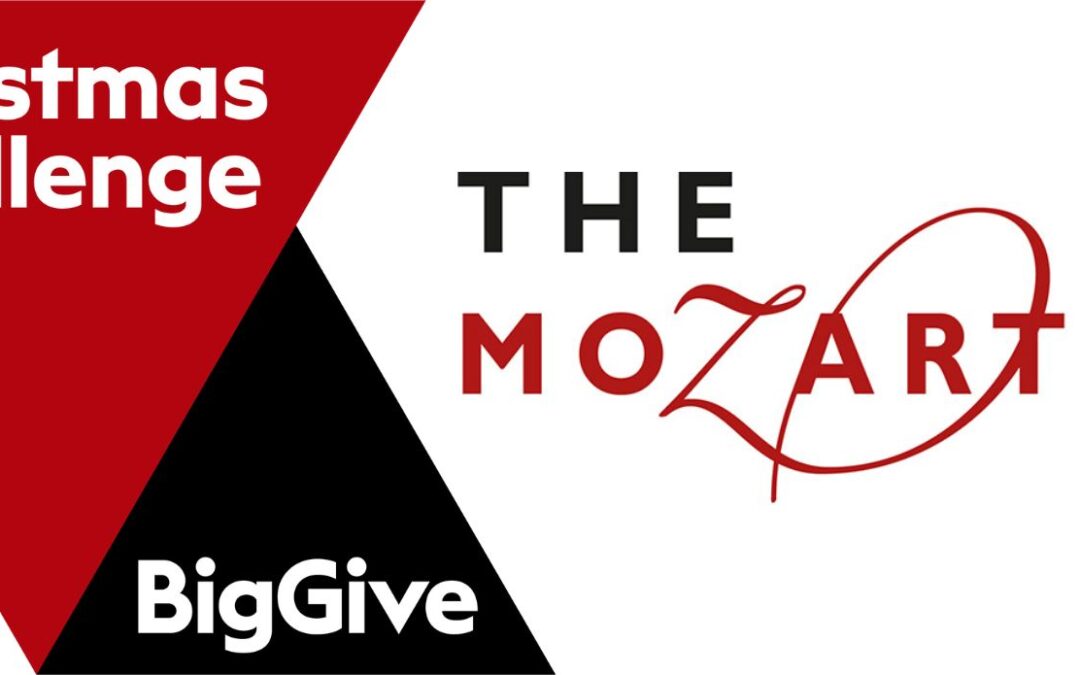 The Big Give 2023 An award-winning period-instrument orchestra and opera...