The Mozartists run an ambitious outreach programme, which seeks to make classical music accessible and relevant to children across Ealing. To date we have worked with over 1200 children, including pupils in ARP schools through a new strand of SEND workshops. Alongside our education partner, Ealing Music Service, we engage students and teachers across the borough, using Mozart's music as inspiration to fuel creativity, and get hands on with music making.
"It was great for their wellbeing. They were also able to listen to a wider range of music than they are normally exposed to. Fantastic workshop! Children and staff thoroughly enjoyed. Great CPD."  PARTICIPATING TEACHER (2022)
Our musicians work for a range of leading outreach programmes at companies including The Royal Opera House and English National Opera. They have huge experience working in classroom settings, but also work as professional musicians at the highest level, performing internationally on their period instruments. Teachers with whom we have worked in previous years have commented that they have found the project life-changing, and they have noticed a positive impact on the children who have taken part, who develop increased confidence, self-esteem and concentration.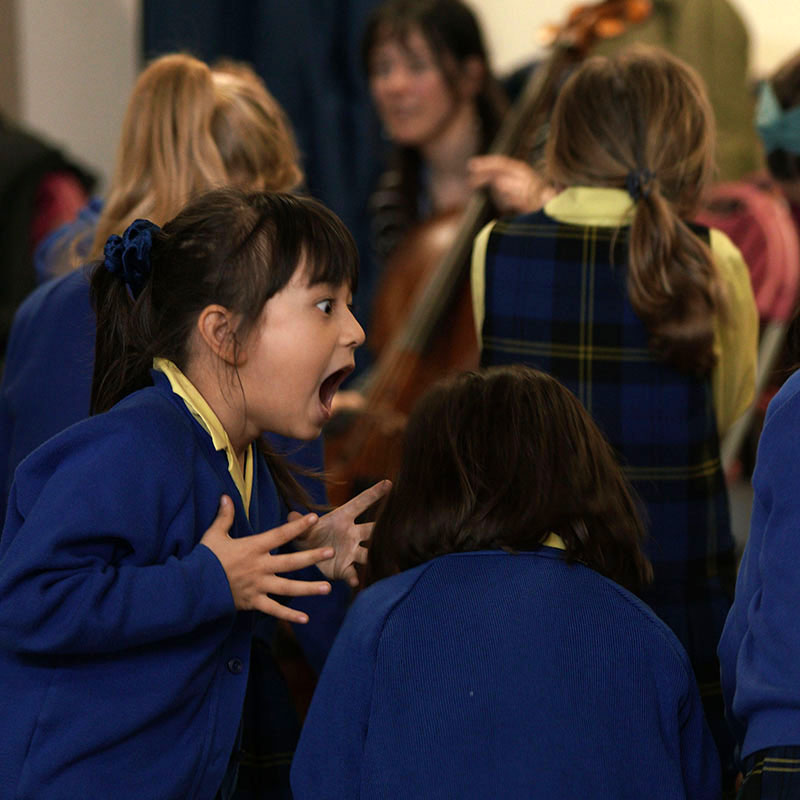 "I was blown away by how involved and engaged the children were! We are so pleased to have been able to give the children the opportunity."
PARTICIPATING TEACHER (2023)
MOZART 250 DISCOVERY PROJECT
This immersive, dynamic series comprises 4 music workshops, an 18th century hat making workshop, and a final showcase. It introduces children to some of Mozart's childhood music, placing it in the context of 18th century history. Students learn about the life and times of Mozart then use this as inspiration to create their own mini opera. They write the story, text and music with the help of our musicians, then bring it to life with stage craft and costumes. Our instrumentalists accompany the children in their final showcase to families and fellow students.
Musical Workshop 1
An initial singing workshop with our workshop leaders and keyboard player to break the ice, get the children singing and write their opera story.
Musical Workshops 2-4
Instrumentalists join our workshop leaders, playing on period instruments like the ones that Mozart would have written for. The children learn some of Mozart's music and start to bring their opera to life through music and drama.
Hat-making Workshop
Our project leader is joined by a professional milliner who teaches the children about 18th century hats and headwear (and the perils of huge wigs when candles were rife!). Our milliner helps the children create their own tricorn hats that will be worn in their showcase.
Showcase
The final performance usually takes place in the school hall, to an audience of family members and other classes. The children perform their mini opera whilst in costume, accompanied by our instrumentalists.
SEND SERIES
Workshops
We are offering 3 three-hour interactive workshops for SEND children in ARP schools. Our creative team will engage participants through relaxed, flexible and fun music-making sessions which build communication, confidence and well being.
Outline
This immersive musical project will be tailored to your individual group of children, led by musicians highly experienced in working with children with additional needs. Over three sessions, each group will explore Mozart's opera The Magic Flute, with a focus on themes such as friendship, magic, forests and music. They will learn about a variety of instruments such as the cello and flute, and get hands-on with percussion instruments. In some groups children will use Mozart's music as inspiration to co-create their own mini-opera about magical powers. In groups where the story and music of The Magic Flute is too complex for children to access, the musicians adapt material and bring to life familiar stories such as Jack and the Beanstalk instead.
There is also the option to tie the project into obtaining an 'Arts Award Discover' qualification for the children. This is a flexible and low-pressure award where children explore a particular art form, logging their findings in whatever format works best for them (eg, written, digitally or visually). This is then assessed by our trained Arts Award Advisor, and children receive a certificate.
Primary Taster Sessions
Primary schools across Ealing are invited to apply for a half-day workshop with our team of skilled animateurs. The sessions will incorporate singing and drama exercises, led by our experienced animateurs and orchestral musicians, playing on high-quality period instruments. These sessions are fantastic as one-off sessions or can serve as a taster for schools might be interested in applying for our MOZART 250 Discovery Programme in future years.
Renowned as a child prodigy of exceptional talent, Mozart composed his first symphony at the age of eight, and his first opera aged just eleven. Taking Mozart's fascinating story as a starting point, these half-day sessions encourage pupils to express themselves creatively, to take risks in a supportive environment, and to develop their creativity and collaboration skills and develop confidence through performing.
Our half-day workshops in 2023/24 are now available. Teachers are welcome to contact the company directly to register interest or apply.
SEND Taster Sessions
Alongside our extended six-part SEND workshop series, we are able to offer half-day taster workshops for ARP primary schools across Ealing.
These interactive, relaxed workshops introduce the figure of Mozart and his opera The Magic Flute. Children then use this as inspiration to create their own music about instruments with super powers. Along the way they learn about many instruments; listening to the cello or flute, and getting hands on with the steel tongue drum and many more magical sounding percussion instruments.
These sessions build confidence, team work and communication skills, exploring movement, imagination, singing and listening. They are accessible for verbal and non verbal children, with short activities to accommodate the attention span of the participants. The workshops are versatile, with the leaders ready to go with the flow and adapt material for individual groups.
Our half-day workshops in 2023/24 are now available. Teachers are welcome to contact the company directly to register interest or apply.
SINGING & STAGECRAFT: Workshops for Secondary Pupils
These half-day workshops for secondary schools are delivered by one of our lead animateurs (an opera singer in his own right), joined by an emerging young singer and keyboard player (we can provide a keyboard if that is helpful). Participants will have the opportunity to develop their musical awareness and dramatic story-telling skills and ask questions about the artists' career paths. The workshops include a short performance (for example, one aria), an informal conversation with the artists, and the bulk of the session is dedicated to an interactive workshop where students will sing, participate in drama exercises, and explore the process of directing and story-telling through music.
Our half-day workshops in 2023/24 are now available. Teachers are welcome to contact the company directly to register interest or apply.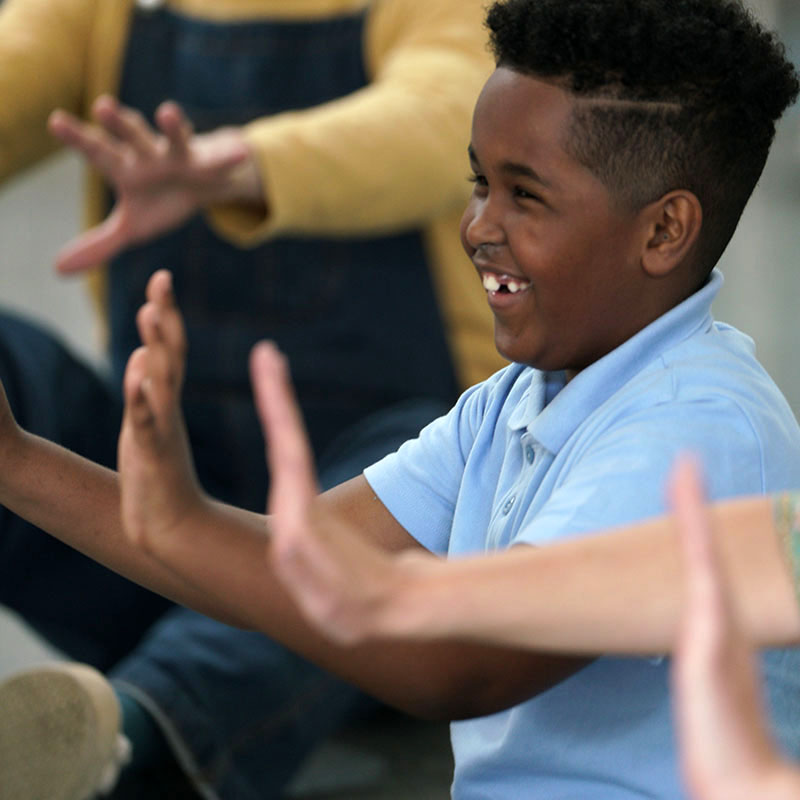 In addition to this, we offer special discounts for school children and teachers who would like to attend our public performances.
Outreach work is especially crucial at a time when budgets for music in schools are shrinking. To discover more about our education projects or to find out how you can support our work, please contact us on 020 8846 9744 or email [email protected].
The Mozartists is very grateful to all the Trusts and organisations that support our education work, with special thanks to our core partners John Lyon's Charity and Ealing Music Service.