A new album exploring Mozart's childhood visit to London in 1764-65, featuring 13 world premiere recordings
We are delighted to announce the forthcoming release of Mozart in London, a two-disc set on Signum Classics, presenting an unprecedented survey of Mozart's childhood visit to London in 1764-65. The wide-ranging programme includes Mozart's remarkable first symphony (composed when he was eight years old), along with his two other London symphonies and his first concert aria. The repertoire also explores music that was being performed in London during Mozart's stay, including works by J. C. Bach, Thomas Arne, Abel, Pescetti, Perez, George Rush and William Bates, many of which have not previously been recorded.
Mozart stayed in London with his family for fifteen months, between April 1764 and July 1765, and performed for King George III just four days after arriving in the city. As well as giving various concerts and composing his first symphonies, Mozart also heard a vast array of music, by leading English, German and Italian composers of the day, during his time in London, and this naturally had a significant influence on him.
"An amazing amount of information survives about what music was being performed in London during the Mozart's 1764-65 visit – not only which operas were performed, but also the dates of performances and the singers who sang each role. Without a suitable context for reviving this repertoire, though, these scores have been languishing in the British Library for years. Our weekend of concerts at Milton Court in 2015 felt like a very special opportunity to steep ourselves in the musical landscape of a specific city at a specific (and significant) moment in history."
Ian Page, Founder, Conductor and Artistic Director of The Mozartists
The album features an outstanding line-up of soloists comprising sopranos Ana Maria Labin, Anna Devin, Rebecca Bottone, Martene Grimson and Eleanor Dennis, mezzo-soprano Helen Sherman, tenors Ben Johnson and Robert Murray and harpsichordist Steven Devine. The music was all recorded live during a weekend of performances at London's Milton Court in February 2015 as part of the opening season of MOZART 250, and includes over a dozen world premiere recordings.
Mozart In London will ber released on the 4th May 2018 and you can pre-order the recording here.
Track listings
* world premiere recordings
CD 1
1-3 Mozart Symphony No. 1 in E flat major, K.16
4-5 Arne Two Arias from Judith:
"Sleep, gentle Cherub! Sleep descend"*
"O torment great, too great to bear"*
6-7 Arne Two arias from Artaxerxes:
"Amid a thousand racking woes"
"O too lovely, too unkind"
8-10 J. C. Bach Harpsichord Concerto in D major, Op. 1, No. 6
11 J. C. Bach "Non so d'onde viene" from Ezio*
12 J. C. Bach "Confusa, smarrita" from Berenice*
13 Arne "O Dolly, I part with a hole in my heart" from the Guardian Outwitted*
14 Duni: "To speak my mind of womankind" from The Maid of the Mill*
15 Arnold: "Hist, hist! I hear my mother call" from The Maid of the Mill*
16-18 Mozart Symphony in D major, K.19
19 Pescetti "Caro mio bene, addio" from Ezio*
CD 2
1-3 Mozart Symphony in F major, K. 19a
4-5 J. C. Bach "Ah, come mi balza il cor.. Deh lascia, oh ciel pietoso" from Adriano in Siria*
6 J. C. Bach "Cara la dolce fiamma" from Adriano in Siria
7-9 George Rush Overture to The Capricious Lovers*
10 George Rush "Thus laugh'd at, jilted and betray'd" from The Capricious Lovers*
11 William Bates "In this I fear my latest breath" from Pharnaces*
12 Mozart Concert Aria, "Va, dal furor portata", K. 21
13 Perez "Se non ti moro a lato" from Solimano*
14-16 Abel Symphony in E flat, Op. 7, No. 6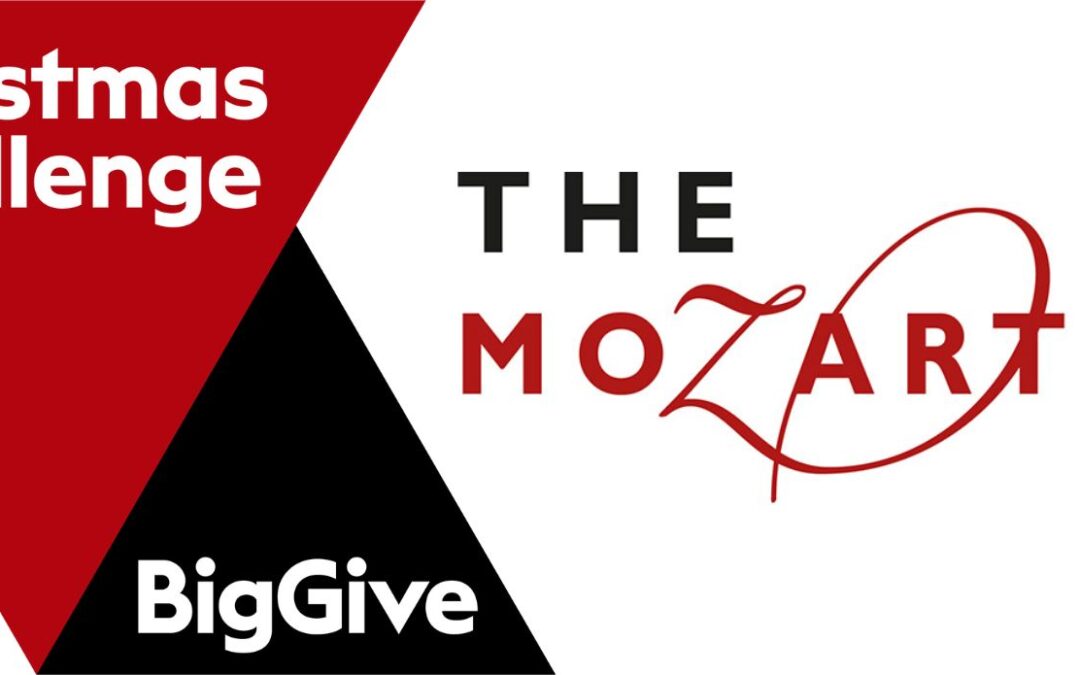 The Big Give 2023 An award-winning period-instrument orchestra and opera...