We recently caught up with one of our new Associate Artists, soprano Chiara Skerath, for a fascinating Q & A:
Tell us about your involvement with MOZART 250 so far…
Discovering some of Mozart and his contemporaries' lesser-known works, and rediscovering the classic masterpieces  this is what the MOZART 250 project is all about! Working with Ian Page and The Mozartists for the 1768 year brought pure joy, beauty and musical happiness. Performing some of the highlights at Wigmore Hall was fantastic, but maybe 1769 will be even better. I hope to see you all at Southbank Centre in January 2019 and we will find out together!
You made your UK dŽbut at Wigmore Hall with Classical Opera last January, came back in June to appear in our production of Mozart's La finta semplice, and will be working with us a further three times before the end of the 2018/19 season. What do you particularly like about working with Classical Opera and The Mozartists?
Working with Ian, Classical Opera and The Mozartists is about happiness and sharing our love for Wolfgang Amadeus, and trying to be humble and good musicians. Ian is such a wonderful musician and I am very thankful that we have done all these marvellous projects together. With him I am discovering so much wonderful new music: Ian always sends me scores I don't know and they always end up being perfect for my voice. I guess we just work wonderfully as a team! And also, I really like black tea and fresh scones!
How old were you when you started singing, and what was the first opera you saw?
I don't remember when I started singing for the first time, but my family told me I used to sing all the time. I remember listening to Mozart's The Magic Flute quite often with headphones way too big for my ears. I just loved that music, every second of it. The first opera I remember seeing live was Monteverdi's L'Orfeo at La Monnaie in Brussels in 1998. I am very lucky to have had the chance to go to the opera as a little girl. I have incredible memories of feeling whole when I sat on my red chair and looked and listened to what was happening on stage.
YouÕve already made quite a name for yourself singing Mozart's opera roles. Which has been your favourite so far, and which roles are you looking forward to tackling in the future (Mozart or otherwise)?
Susanna, of course, because she is so down-to-earth and the ensembles in The Marriage of Figaro are just perfect. I adored Despina because she is funny and real. I also sang Pamina whilst I was pregnant, which was a marvellous experience. Zerlina, Barbarina, Cinna, Servilia – the list is actually quite long! And of course I loved singing Ninetta in London last spring with Ian Page and The Mozartists. The cast was adorable and we had a lot of fun! My next Mozart role will be First Lady in Paris next spring.
You've lived in a number of different countries, growing up in Belgium and then going to study in Paris and Vienna. What do you like best about each city?
I grew up in Belgium, speaking Flemish with my father and learning in Flemish at school. My mother is from Lugano in Switzerland and we talk Italian to each other. When I was 14 I moved to France, which was quite a shock! First of all, so much cheese! I remember eating cheese all day every day! I learned French at school, discovered Victor Hugo and steak tartare, played the violin and met my future husband in the Youth Orchestra at the Colmar Conservatory. But violin was not really my thing and I secretly dreamed of becoming a singer so I tried to get into the Paris Conservatoire and I was successful! I studied there with Glenn Chambers and also did an Erasmus placement in Vienna during my studies. But the best way to learn your job as a singer is on stage so I was actually very lucky to be singing roles in opera houses from a young age.
Over the summer you spent quite a bit of time in Japan, where you were singing the role of MŽlisande (in Debussy's Pelleas et MŽlisande) under Marc Minkowski. Tell us about that…
I work with Marc Minkowski on a regular basis and I enjoy working with him because being on stage with him is always exciting and different every time. MŽlisande is a very special role in my repertoire. The staging by Florent Siad and Philippe BŽziat was absolutely perfect. Those were very emotional shows to be honest. The Japanese public is such a respectful and concentrated audience that it was easy imagining living in Maeterlinck's cold castle in the Kingdom of Allemonde. I never got why so many conductors always picked this score to bring with them to a desert island and now, after having sung it multiple times, I would bring this masterpiece as well to my desert island (with some Mozart, air conditioning, sun screen and a lot of food and water of course!).
As well as opera, you give regular performances of French and German song. Do you find the preparation process very different, or are there similarities between the two?
The work of preparing the two repertoires is basically the same. My old teacher, Ruben Lifschitz used to say: "L'interprte devient un pont suspendu qui relie le passŽ au prŽsent, les morts aux vivants" – The interpreter becomes a suspension bridge that connects the past to the present, the dead to the living. French music and German music are very different. French has this "je ne sais quoi" that makes it French. FaurŽe, Poulenc, Debussy… they are sacred monsters! But Schubert, Schumann, Wolf they are giants as well! I cannot and do not want to choose between those two worlds!
What advice would you give to aspiring opera singers who are just starting out on their careers?
Just try and go for it! Be yourself and work hard.
What do you get up to when you're not singing?
I like being at home with my family, cooking and drawing!
And finally, can you tell us what the rest of the 2018/19 season has in store for you?
It will be an exciting season! Currently I am singing Clorinda in Rossini's Cenerentola at the Paris Opera. In January I will sing '1769: A Year in Music' with Ian Page and The Mozartists in London, and after this I will sing €Annchen in Weber's Der FreischüŸtz in Caen, Vienna, Brussels and Aix-en-Provence under the baton of Laurence Equilbey. Then I will return to the Paris Opera, where I will be singing First Lady in Mozart's The Magic Flute, and I will be singing at the Salzburg Festival this summer too. And of course I will be singing Tisbe in Hasse's Piramo e Tisbe in London in March 2019 with Ian Page and The Mozartists, and I am very much looking forward to singing this role after having discovered Tisbe's gorgeous aria when I sang it in Wigmore Hall with Ian last January.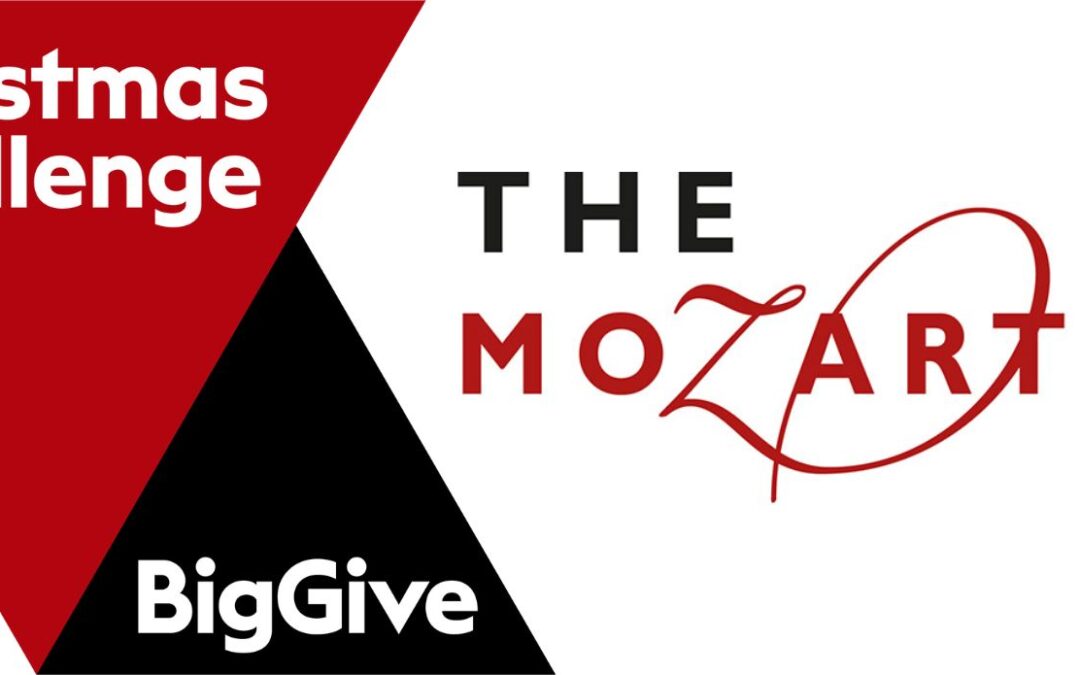 The Big Give 2023 An award-winning period-instrument orchestra and opera...