Artistic Director Ian Page looks forward to our forthcoming production of Mozart's La finta semplice, which marks the culmination of a memorable 20th anniversary season:
Expectations are high for our performances of Mozart's La finta semplice, and rightly so. We have assembled a wonderful international cast for this project, and the opera itself remains undervalued and rarely performed. The London performances mark our début at the Southbank Centre, the venue whose concerts formed the backbone of my own musical education, and they offer audiences an early opportunity to experience the newly restored Queen Elizabeth Hall. At the time of writing we are midway through the second of five weeks of rehearsal, and I am having a great time delving into this opera with such a talented, intelligent and committed cast. The three female roles are taken by a trio of young European singers who are each making their UK opera début in this production. Swiss soprano Regula Mühlemann, who plays the role of Rosina, already has a solo recording contract with Sony Classical and has appeared at numerous prestigious venues, including the Teatro la Fenice, the Festspielhaus Baden-Baden and the Salzburg Festival. Swiss-Belgian soprano Chiara Skerath, who plays Ninetta, made a triumphant UK concert début with us at Wigmore Hall in January, while Viennese mezzo-soprano Sophie Rennert (replacing the originally advertised Emily Edmonds), is a former prize-winner at the International Cesti Competition in Innsbruck and the International Mozart Competition in Salzburg. She has appeared with the Vienna Philharmonic, Camerata Salzburg and the Salzburg Mozarteum Orchestra, and in recital at the Vienna Konzerthaus and Wigmore Hall.
They are joined by two of our current Associate Artists, tenors Alessandro Fisher (who makes his Salzburg Festival début this summer) and Thomas Elwin, and the cast is completed by Polish bass Lukas Jakobski, a former member of the Royal Opera's Jette Parker Young Artists Programme, and British bass-baritone Božidar Smiljanić, a current Harewood Artist at ENO.
Mozart was only twelve when he composed this opera 250 years ago, but the music is astonishingly accomplished, vibrant and beautiful. Our London performances will be fully staged, with lighting and period costumes. A colleague recently suggested to me that "Mozart was the greatest stage director who ever lived", and it's certainly true that even in the early operas there are so many clues in the music about staging, character and subtext. Our aim with this project is to evolve the staging directly and organically out of a detailed exploration of the music, and we hope that the final effect will be an extension of our recent run of successful concert performances, where the experience feels more like 'reading the book' than 'watching the film'.
Rehearsals have so far been a wonderful combination of fun and hard work, and it is a delight for me to be working with such a talented and receptive cast. There is plenty of humour to be teased out of the libretto, and the middle of Act Two alone, which we have been rehearsing this week, includes a drunken aria, a belligerent/cowardly sword-fight and a deliberatly baffling mime show.
What shines through more than anything, though, is the staggering skill, aptness and emotional depth of Mozart's music, and there are numerous pre-echoes of the masterpieces of Mozart's maturity (The Marriage of Figaro in particular). The fact that this opera is so little-known and rarely performed seems no less astonishing than the fact that it was written by a twelve-year-old, and we very much hope that you will be able to attend one of our performances.
Watch Ian Page and the Swiss soprano Regula Mühlemann perform "Senti l'eco, ove t'aggiri", from La finta semplice on The Andrew Marr Show on Sunday 6 May.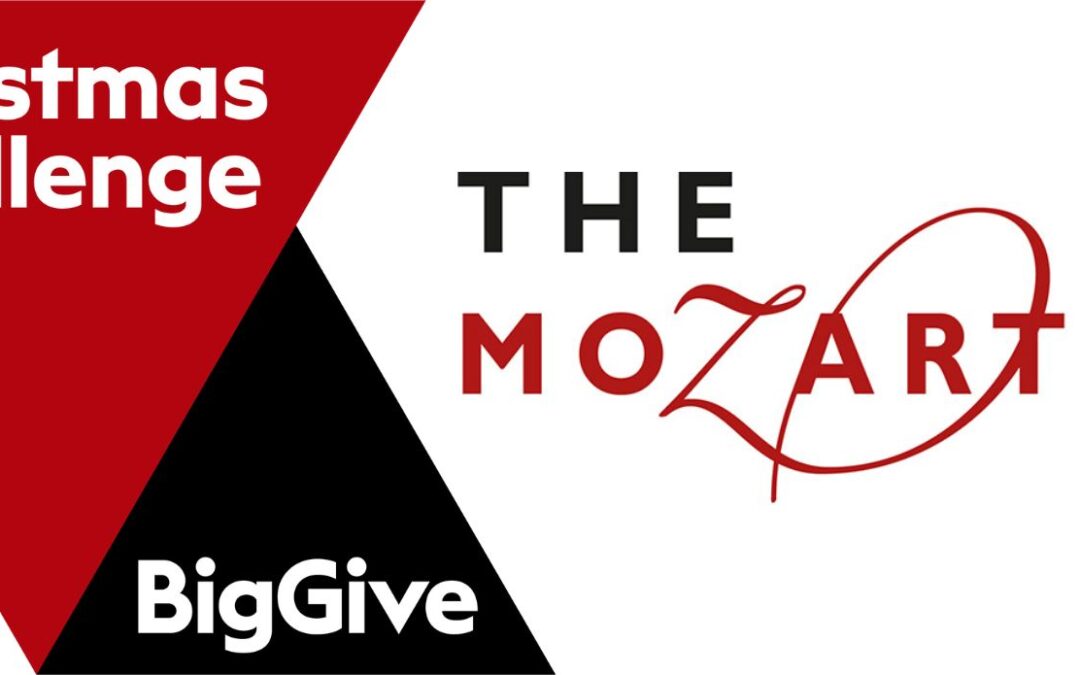 The Big Give 2023 An award-winning period-instrument orchestra and opera...