Classical Opera's principal horn player talks to us about his instrument, touring, and his love of Haydn.
How did you come to study the horn, and what drew you to the instrument?
At the age of four I saw a concert on the BBC and was immediately drawn to the horns. When I went to school the Inner London Education Authority (ILEA) supplied us with free instruments and tuition. It was because of this that me and so many of my friends as well as other children from not very wealthy families were able to enjoy and excel in music. What a gift! I started playing the horn at Haberdashers Aske's Hatchem school with Richard Martin and soon moved on to The Centre for Young Musicians at Pimlico with Gordon Carr.
You have played principal horn with Classical Opera for some years now, and have participated in many performances with Ian Page. Are there any concerts or moments that stand out in your memory?
Most of the concerts with Classical Opera stand out as warm and charming and I'm always inspired by the musicians around me. Squeezing onto the Wigmore Hall stage is a challenge, but the audiences there are always so appreciative. I always enjoy travelling with Classical Opera, mostly to Italy, but soon to Eisenstadt in Austria. This is a very exciting time to be with this ensemble.
Do you feel that the period instrument scene has changed since you were a student?
The period, or as we now call it "Historically informed practice" scene has changed a great deal over the time in which I have been involved. It is far more polished and professional now, but is more settled and in a good way, more predictable. In the early days, we were struggling with dangerous instruments and Beethoven symphonies that to this day push both players and their instruments to the edge and beyond! The CD format had just appeared and we were recording all the time. It was very exciting and really felt like we were going somewhere new and doing things for the first time.
You are going to Eisenstadt with us this September to play in the Haydn festival. What are you looking forward to most about the trip?
Eisenstadt is always a joy to visit. The palace of the Esterhazy family is beautiful and in the concert hall, still has the original floor boards that Papa Haydn ordered. Playing in the rooms where Haydn worked and composed is a very special and emotional treat for me. Every time I go to Eisenstadt, I visit Haydn's mausoleum, which far from being dark and sombre is a very light and happy place. I spend a few minutes thanking him for letting me "have a go" at his beautiful music and for giving us so much pleasure and joy. I dearly hope that in using instruments that He would recognise and playing them in a way that as far as we can mirrors his own orchestra, we are able to give our audiences the same happiness and joy that we feel.
Which composer, in your opinion, wrote the best music for the horn?
Where to start? For the Natural Horn, which we mostly play in Classical Opera, Beethoven stands out. His Symphonic writing for horn is truly superb! His use and understanding of hand technique -where the player uses his hand in the bell to coax notes that don't naturally exist on the instrument – is immaculate. He knows just how far he can push the horn to achieve his musical goals and clearly enjoys the different sounds that the horn can bring. Not so bothered about how this affects the poor player though! Of course Richard Strauss is wonderful and I'd hate to be without Brahms and Berlioz, but each composer uses the horn in their own special way and this is what makes playing it so much fun.
What are the main qualities that a horn player needs to have?
Fantastic levels of concentration and the ability to work as a soloist and a team player. Musicians are drawn to their chosen instrument by the sound it makes and for me the Natural horn has the largest range of sounds. Luckily I love all these . . er. noises and I suspect all the other players do too!
When you are not playing, what is your favourite pastime?
I very much enjoy cooking for my family. Mostly Italian dishes, but I'm getting into cake baking, which was very useful for my recent marriage!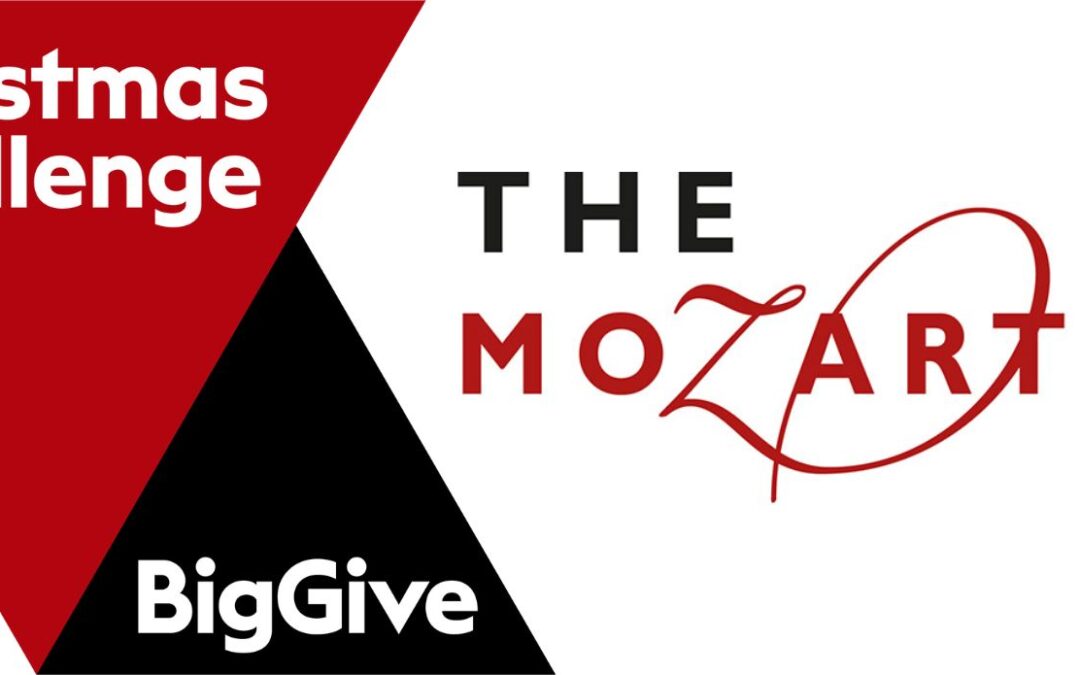 The Big Give 2023 An award-winning period-instrument orchestra and opera...