Krystian Adam graduated in Voice and Music Education in Wroclaw in Poland. He then continued his studies at the G. Verdi Music Conservatory in Milan. He made his début as Conte d'Almaviva in Il Barbiere di Siviglia, followed by La Clemenza di Tito (title role) and Il Matrimonio Segreto (Paolino). Krystian regularly collaborates with prestigious conductors and ensembles, including: Claudio Abbado for Orchestra Mozart and Sir John Eliot Gardiner for the English Baroque Soloists. Highlights of his successful career are: Grimoaldo (Rodelinda) for Capella Cracoviensis under Ian Adamus; the world première of Fabio Vacchi's Teneke for his stage debut in 2007 at the Teatro alla Scala, conducted by Roberto Abbado; Handel's Israel in Egypt with Diego Fasolis; Tempo (Handel's Il Trionfo del Tempo e del Disinganno) with Fabio Bonizzoni; the modern première of Piccinni's Il Finto Turco with Federico Guglielmo; Ariodante (Lurcanio) in Beaune and in Santiago de Compostela with Federico Maria Sardelli; the modern première of Salieri's Il Mondo alla Rovescia at the Teatro Filarmonico in Verona; Purcell's Dido and Aeneas at the Teatro La Fenice in Venice, conducted by Attilio Cremonesi; Pergolesi's Dixit Dominus under Claudio Abbado with Orchestra Mozart (recorded for Deutsche Grammophon); Gluck's Le Cinesi at the Musikfestspiele in Potsdam and at the Winterthur Theatre with Werner Erhardt and L'Arte del Mondo; Ottone in Villa at the Innsbruck Festival with Giovanni Antonini; M. Haydn's Requiem MH559 in Leverkusen; Alessandro Scarlatti's La Giuditta in Rotterdam and Il Novello Giasone by Cavalli/Stradella at the Festival della Valle d'Itria in Martina Franca.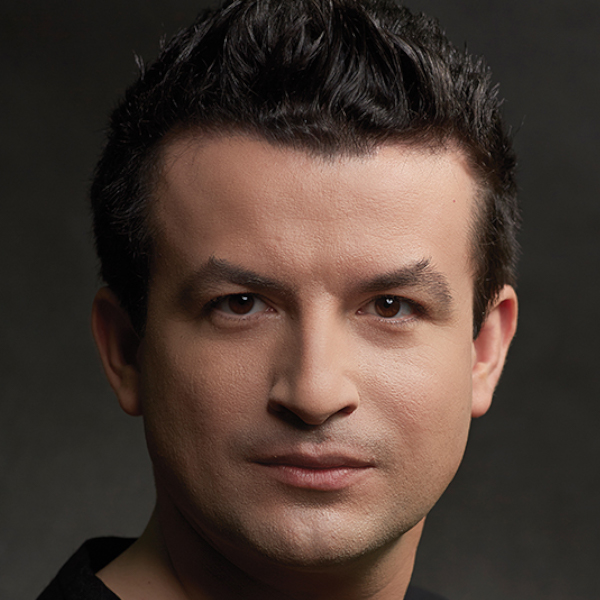 Among Mr. Adam's engagements it is worth mentioning: L'Incoronazione di Poppea (Arnalta) at the Maggio Musicale Fiorentino with Alan Curtis; Il Ritorno d'Ulisse in Patria at the Teatro alla Scala under Rinaldo Alessandrini, Robert Wilson directing; Die Entführung aus dem Serail (Pedrillo) at the Opera Company in Philadelphia under Corrado Rovaris and in several Italian houses (Trento, Rovigo, Treviso and Pisa); Mozart's Great Mass in C minor with the Oslo Philharmonic Orchestra under Manfred Honeck; Anfossi's La Finta Giardiniera (concert and recording for Sony) and Bach's Christmas Oratorio in Leverkusen with L'arte del Mondo; Handel's Solomon in Krakow with Ian Adamus; Handel's Rinaldo (Goffredo) with Ottavio Dantone in Ravenna, Reggio Emilia and Ferrara; Le Nozze di Figaro in Cagliari and Perm (followed by a new studio recording for Sony under Theodor Currentzis); a revival of Gluck's Le Cinesi in Leverkusen and on tour in China; Scarlatti's Cain, ovvero il primo omicidio in Herne with Bonizzoni; Myslivecek's L'Olimpiade at the National Theatre in Prague with Vaclav Luks and Collegium 1704 and then on tour in Dijon and Luxembourg; Mozart's Requiem (Levin ed.) in Altenberg and Dortmund; Haydn's La Vera Costanza with Andreas Spering at the Haydn Festival Augustusburg (recorded by WDR); Bach's Cantata BWV 131 in Wroclaw (Wratislavia Cantans) under Giovanni Antonini; Myslivecek's Sub olea pacis et palma virtutis with Collegium 1704 and Vaclav Luks in Prague and Herne.

Mr. Adam recently performed: Rossini's La pietra del paragone (Giocondo) at the Théâtre du Châtelet in Paris under Jean- Christophe Spinosi; Monteverdi's Vespro della Beata Vergine with the Monteverdi Choir and John Eliot Gardiner in Cambridge, Versailles and Barcelona; Haydn's Philemon und Baucis in Monte Carlo with Europa Galante and Fabio Biondi; Myslivecek's L'Olimpiade, with Collegium 1704 and Vaclav Luks at the Theater an der Wien; Bach's Matthäus-Passion with the Akademie für Alte Musik in Berlin and Munich; Zelenka's Te Deum at the Wratislavia Cantans Festival and on tour with Vaclav Luks; Il Trionfo del Tempo e del Disinganno in Versailles with La Risonanza and Fabio Bonizzoni; Il Re Pastore at the Théâtre du Châtelet under Jean- Christophe Spinosi; L'occasione fa il ladro at the Théâtre des Champs-Elysées under Enrique Mazzola; Respighi's Lauda per la natività del Signore with the Rundfunk Sinfonie Orchester in Berlin; Bach's B-minor Mass at the Maggio Musicale in Florence under Stefano Montanari; Handel's Giove in Argo at the Handel Festival in Halle with L'arte del mondo and Werner Ehrhardt; L'Occasione fa il ladro with the Orchestre National de l'Ile de France under Enrique Mazzola at the Théâtre des Champs Elysées; Mozart's Idomeneo at the Covent Garden under Mark Minkowski and in Venice under the baton of Jeffrey Tate. Under the baton of Sir John Eliot Gardiner, Krystian Adam just starred in Monteverdi's L'Orfeo (title role) and Vespers on US tour and in London at the BBC proms and in Versailles with the Monteverdi Choir and the English Baroque Soloists and starred in Monteverdi's Combattimento di Tancredi e Clorinda at the Wigmore Hall in London and in Versailles; after that he performed Bach's Cantata BWV 201 at the Leipzig Bachfest under Vaclav Luks; Le Nozze di Figaro at the Covent Garden in London, under Ivor Bolton; Die Zauberfloete at the Opéra Royal de Wallonie in Liège under the baton of Paolo Arrivabeni.