When we embarked on our mammoth MOZART 250 project we chose as our starting point the 250th anniversary of Mozart's childhood visit to London. This made sense, as it was in London that Mozart wrote his first significant compositions, but my one regret was that I hadn't already had the idea in time for us to have marked the 250thanniversary of Gluck's Orfeo ed Euridice. I have always felt that in some respects the première of this work, which took place in Vienna's Burgtheater on 5 October 1762, marked the beginning of Mozart's story, not only because this performance heralded one of the most significant shifts in the history of opera but also because the six-year-old Mozart arrived in Vienna for the first time the very next day, and would almost certainly have become acquainted with the work; the opening chorus from Mozart's first opera, written four-and-a-half years later, shares palpable similarities with the chorus which opens Orfeo, and this one opera by Gluck played a pivotal role in defining the type of opera that was to be composed and performed during the rest of Mozart's lifetime.
I am particularly thrilled, therefore, to have the opportunity to put right our 2012 omission, when we present at the end of this month the first ever performances in the UK of Gluck's 1769 revision of Orfeo. This adaptation was enforced by the casting in 1769 of a soprano castrato in the title role, but although the music is essentially the same, Gluck's 1769 version is even more powerful and concise than the original, packing the drama into some 65 minutes by cutting the final, courtly ballet. The transposition also makes the role of Orfeo even more suitable for a mezzo-soprano than the original (which sits better for a countertenor), and for our performances we're delighted to be welcoming the thrilling young Ukranian mezzo Lena Belkina for her UK début. Like Gluck and Mozart before her, Lena is based in Vienna, and she already has a prestigious solo contract with Sony Classical (her first disc, 'Classical Vienna', featuring arias by Gluck, Haydn and Mozart, has attracted outstanding reviews). Next month she will represent Ukraine in the BBC Cardiff Singer of the World competition.
Lena will also sing the role of Filemone in Bauci e Filemone, the first work in our double-bill, here being performed for the first time in the UK in its original Italian. This is an altogether less familiar work than Orfeo, but it is a charming piece, featuring delightful arias, duets and choruses, thunder, lightning and a virtuosic soprano aria whose vocal line inhabits the same stratospheric heights as Mozart's Queen of the Night. This will be sung by Rebecca Bottone, one of our inaugural Associate Artists, who is making a welcome return following her star turns in 'Mozart in London' and The First Commandment. Australian soprano Kiandra Howarth, who recently made a memorable company debut in Hasse's Piramo e Tisbe, sings the roles of Euridice and La Pastorella, and Associate Artist Gwilym Bowen, who also sang in the Hasse, sings the role of Jupiter in Bauci e Filemone. Both operas also provide an important role for the chorus, and we have assembled a hand-picked choir comprising some of London's leading consort singers.
As I write, I am in the midst of my final preparations before we begin our cast rehearsals. The operas will be staged by the excellent young director John Wilkie and designed by Emily Adamson, who designed La finta semplice for us last year. With each day of preparation my admiration and fondness for both of these operas increases, especially the Orfeo. This is recognised as one of the most famous and important operas in the repertoire, and yet the number of performances it receives is in no way commensurate with its reputation. Its final act can be profoundly touching, and Romain Rolland described its middle act as "the most moving act in all opera". A bold claim, perhaps, but I very much hope that you will be able to come along and judge for yourself.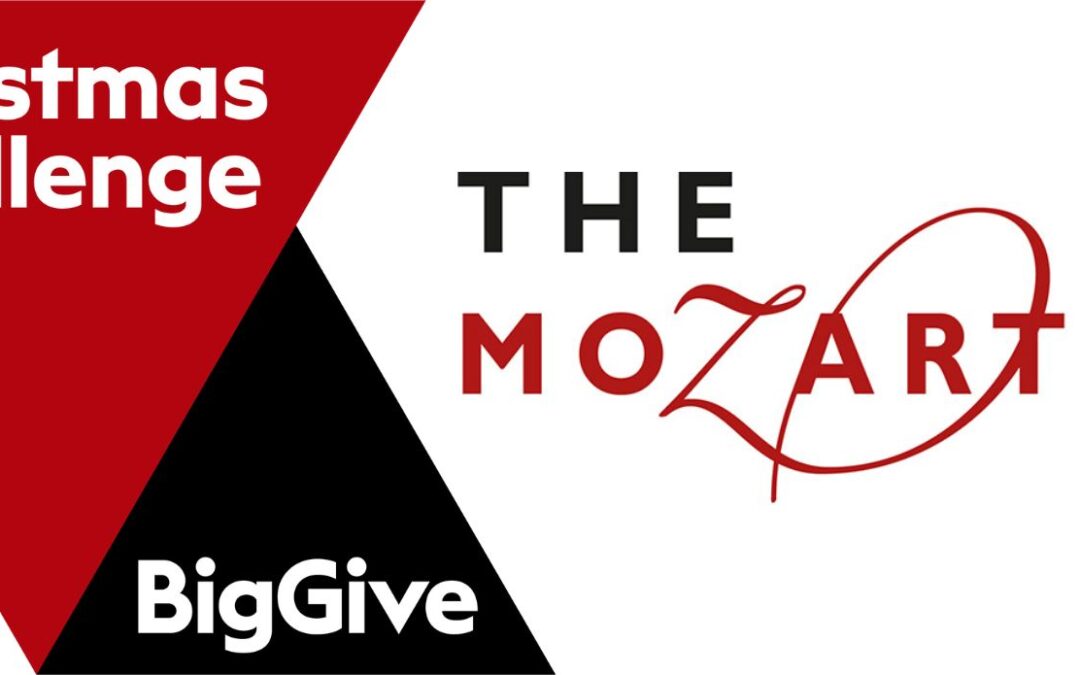 The Big Give 2023 An award-winning period-instrument orchestra and opera...