DOWNLOAD: Ann Hallenberg – 'Che puro ciel' (Wigmore Hall, 23 May, 2016)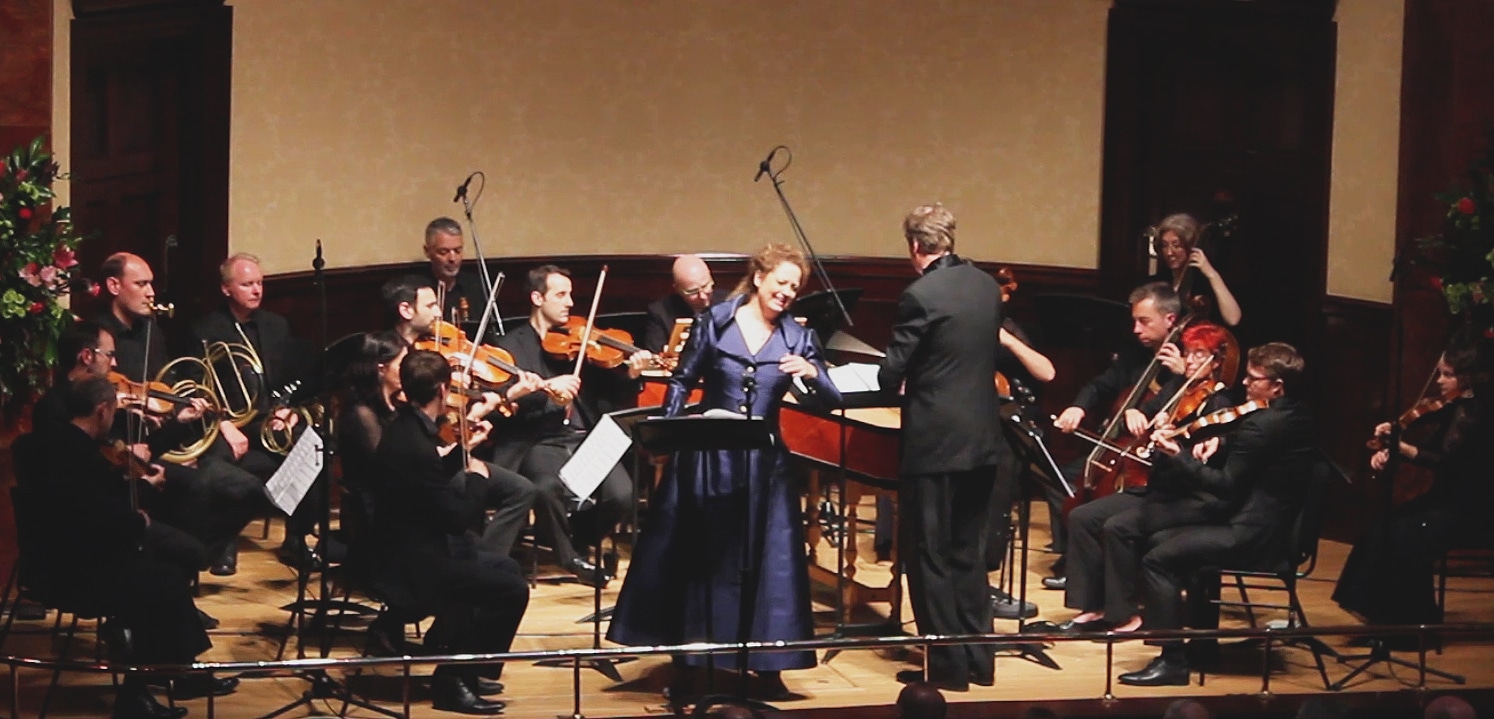 In this concert, which took place at London's Wigmore Hall in May 2016, the internationally acclaimed Swedish mezzo-soprano Ann Hallenberg joined Ian Page and The Mozartists for the first time in a thrilling programme of rare and familiar masterpieces from the second half of the eighteenth century.
Hallenberg sings a fascinating selection of arias by Gluck – including his celebrated depiction of paradise in "Che puro ciel" from Orfeo ed Euridice – and Mozart – culminating in Sesto's magnificent "Deh, per questo istante solo" from his valedictory La clemenza di Tito. The programme also features two superb but rarely performed minor-key symphonies which hail from Hallenberg and Page's homelands – the intense and fiery C minor symphony by 'the Swedish Mozart' and a G minor symphony by Mozart's friend and mentor, 'the London Bach'.
PROGRAMME
1. Gluck  "Resta o cara" from Il trionfo di Clelia
2. Gluck "O del mio dolce ardor" from Paride ed Elena
3. Kraus Symphony in C minor, I. Larghetto – Allegro
4. Kraus Symphony in C minor, II. Andante
5. Kraus Symphony in C minor, III. Allegro assai
6. Gluck "Che puro ciel" from Orfeo ed Euridice
7. Gluck "Misera dove son… Ah, non son io" from Ezio
8. Mozart "Che scompiglio, che flagello" from La finta semplice
9. Mozart "Dunque sperar poss'io… Il tenero momento" from Lucio Silla 
10. J. C. Bach Symphony in G minor, Op.6, no.6, I. Allegro
11. J. C. Bach Symphony in G minor, Op.6, no.6, II. Andante più tosto Adagio
12. J. C. Bach Symphony in G minor, Op.6, no.6, III. Allegro molto
13. Mozart "Se l'augellin sen fugge" from La finta giardiniera
14. Mozart "Deh, per questo istante solo" from La clemenza di Tito
15. (ENCORE) Giordani "Caro mio ben"
Ann Hallenberg (mezzo-soprano)
Mozartists (leader, Matthew Truscott )
Ian Page  (conductor)